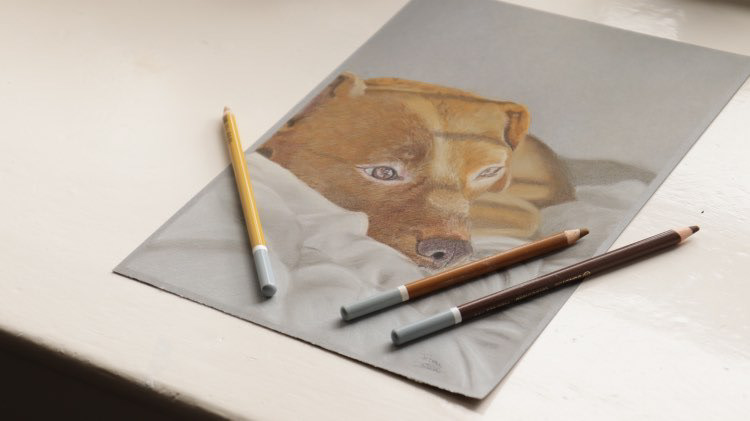 I am an artist, based south of Edinburgh.
I have been doing art for over 30 years but was often human anatomy, but I decided to apply that to visualising people's pets.  
Pets have become such important members of our families, I produce these portraits from photos customers provide.  I also combine multiple pets photos into one portrait.
If you like my collection you can reach out and make an enquiry through the contact form for prices and sizes or you can contact me personally on social media.
It is usual for me to ask for several, high definition photos of your pet, so we can then discuss the best photo to create a portrait from.
Thanks for looking and....
Always be creative!
Jo Torres